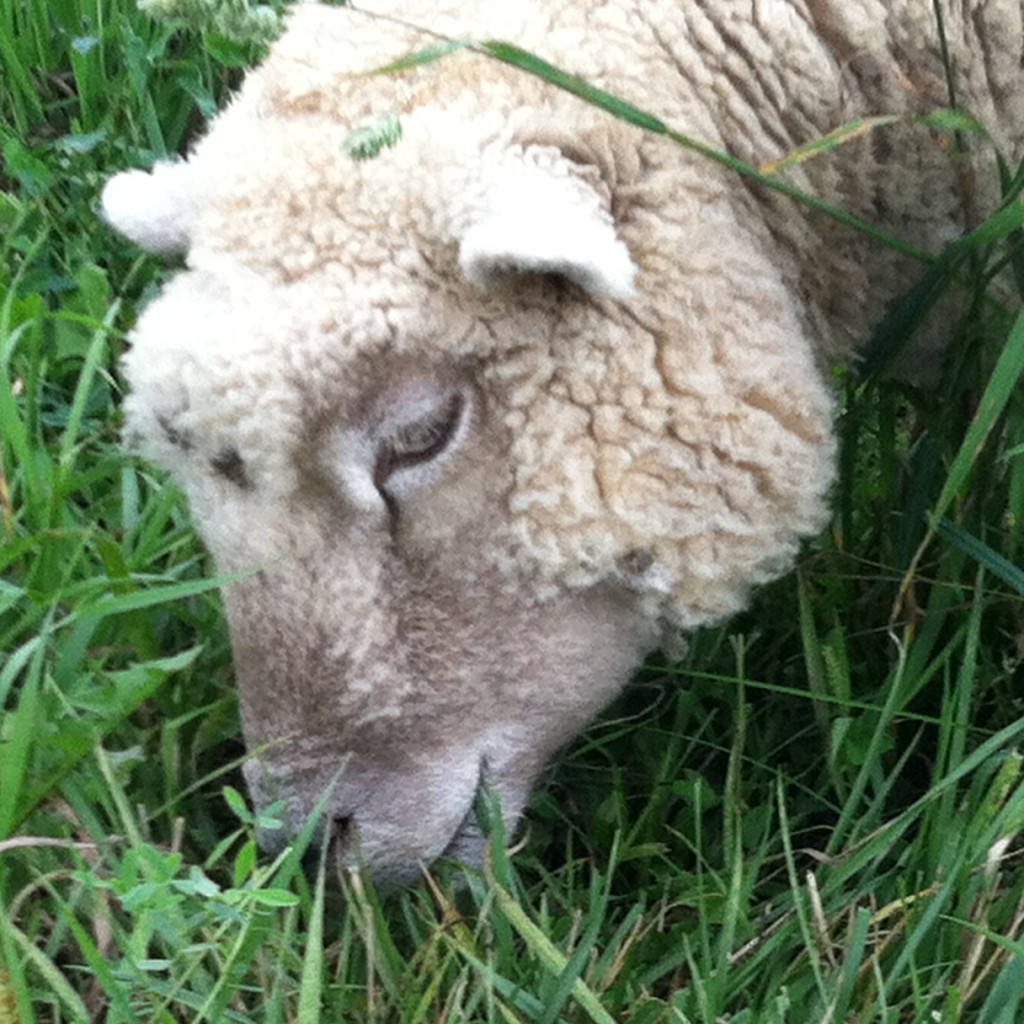 Top of the Town Downs 1106 (a.k.a. Claire)
 D.O.B. 27 Feb 2011        
 NABSSAR#11428          Scrapies codon: RR 
 Claire is my lead ewe in more than one respect.  Yes, she leads the flock,  but I also consider her my best breeding stock to date on the female side.  She gave birth to singles in both 2013 (la Nina) and 2014 (Olivia), and both show great promise as well. She has great lines… straight back line,  squarish hind end, and good legs. Her eyes are clear of wool and she has a moderate muzzle width. In 2014, she was a wonderful mother and  I anticipate this will continue in the coming years.  Bred by Turbo.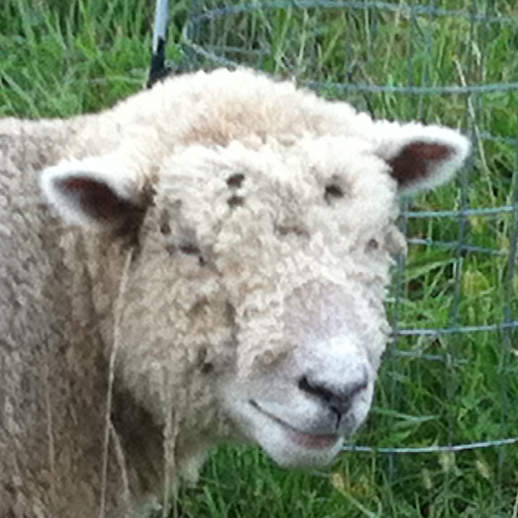 Top of the Town Downs 1003 (a.k.a. Iris) 
 D.O.B. 14 Feb 2010
 NABSSAR#11140        Scrapies codon: RR
 Iris has twinned the last two lambing seasons, so has fecundity going for  her. She's not the prettiest face in the flock, but a solid member and a very protective mother.  Bred by Winslow.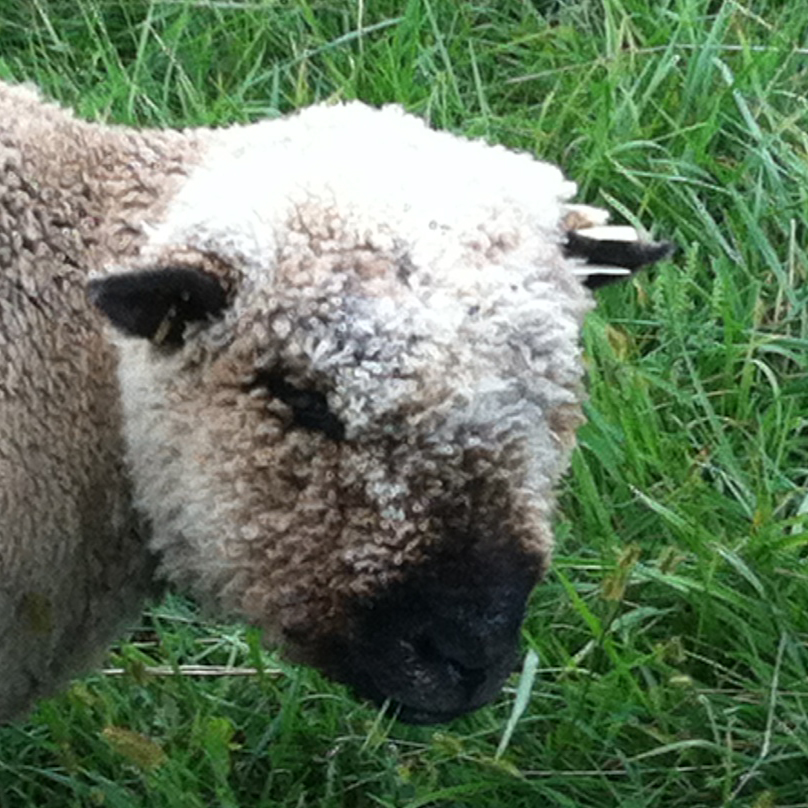 Kraemer 0017 (a.k.a. Fergie)
 D.O.B. 15 Apr 2011        
 NABSSAR#11394          Scrapies codon: RR
 Fergie is mild mannered and shy.  She is the typical chunky, woolly  Babydoll, with a broad muzzle. She produced two lovely ewe lambs (Paula  and Penny) in 2014, her second breeding season, and learned to be an  attentive mother (after a shaky start) even her first year (2013 – Katie).  Fleece color in 2013 = "semi-sweet".   Bred by J.C.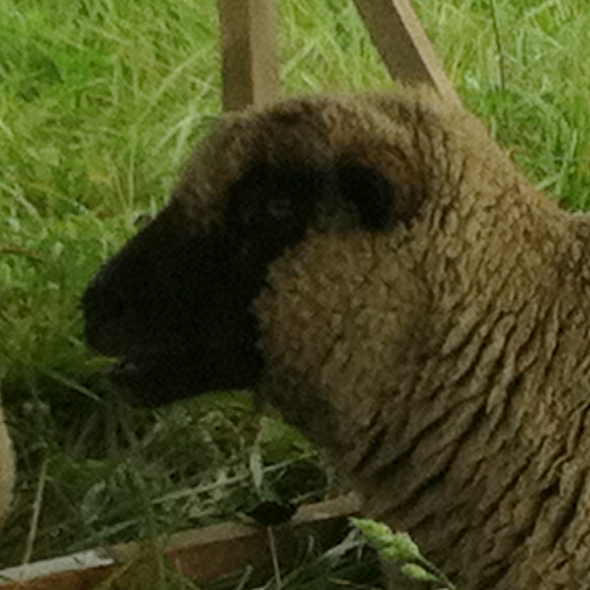 Blader 0107 (a.k.a. Hattie)
 D.O.B. 29 Apr 2011        
 NABSSAR#13147        Scrapies codon: RR
 If Fergie is shy, Hattie is downright skittish, but I love her for her fleece, if nothing else. She is fading to a beautiful steele gray that I am  looking forward to using for dusty rose or mauve yarn.  Her staple is also  a bit longer than some of the others', but is trending shorter as she ages.  As you can see, she does not suffer from woolly face issues. She's been a natural mom from the start  – both in the birthing and the rearing departments. I am making friends  with her daughter (2014) Rachel, so I may earn her trust yet.  Bred by J.C.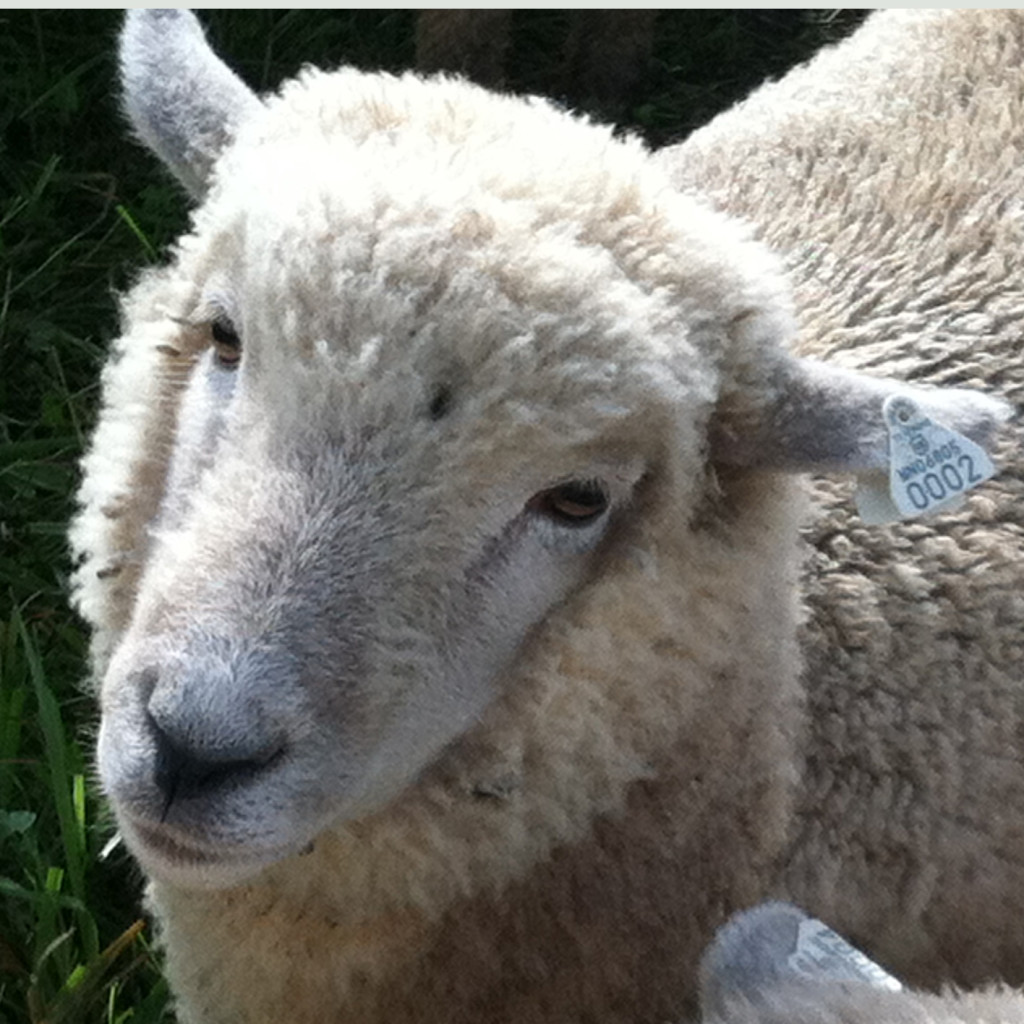 Prairie Plum Farm 0002 La Nina
 D.O.B. 23 Mar 2013      
 NABSSAR#12431      Scrapies codon: RR
 Nina was a bottle baby and is quite the character. She's usually the one calling to me from across the farm. She was a teenage mom, giving birth to Quinn this spring (2014) and handled motherhood like a champ.  Her  conformation is outstanding.  I'd like to show her if I can find the time and a mentor.  I never had the chance to enroll in livestock as a  4Her… but I guess the knitting is what led to the sheep flock, so it's  worked out well.  Her 2014 fleece was phenomenal with greater amount over 2″ than any of the older ewes!  Bred by Turbo.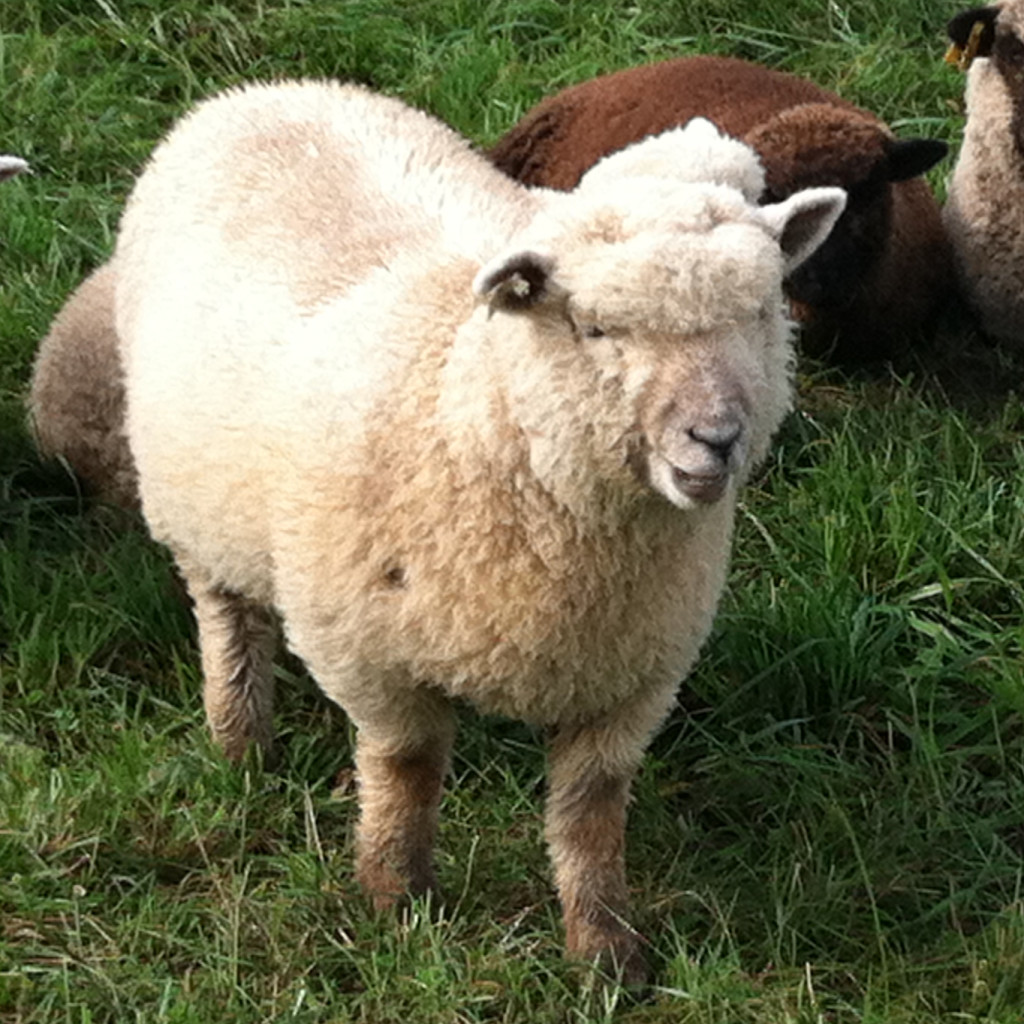 Prairie Plum Farm 0004 Olivia
 D.O.B. 30 Mar 2014  (SG)      
 NABSSAR#13265      Scrapies codon: RR
 Olivia was the first lamb of the 2014 season by 10 days and is already almost as big as her year-older half-sister, Nina, even at 5 months.  She  was also a single, unlike all the others, except Tammy. I'm quite  confident she will be able to handle motherhood as well as Nina did. Her  face is not as clear of wool as Nina's nor is her muzzle as narrow.  Her fleece shows promise of following in Nina's footsteps! Bred by Turbo.
Prairie Plum Farm 0006 Penny
D.O.B.  9 Apr 2014 (TW)
NABSSAR#13267    Scrapies codon: RR
Penny takes after her mother in many respects.  She has the blocky build and fuzzy face, and is one of the more stand-offish ewe lambs, She's growing strong and is a size bigger than the following girls (in their fleece-protecting coats).  Bred by Winslow.
Prairie Plum Farm 0007 Rachel  
D.O.B. 11 Apr 2014 (TW)  
NABSSAR#13437     Scrapies codon: RR
Rachel, although somewhat smaller than her twin, Rhonda, has kept ahead of the youngest 2 ewe lambs in size. She's very similar to Penny in appearance: blocky and fuzzy-faced, but a size smaller in coats, which have color coded tabs on them.  She is very food motivated so became my friend when I started sharing windfall apples with the flock this fall.  Bred by Turbo.
Prairie Plum Farm 0008 Rhonda  
D.O.B. 11 Apr 2014 (TW)  
(not registered) Registered later in the year!   Scrapies codon: RR  
I may regret the decision not to register this little girl.  She has a longer body and more slender neck and head than the other sheep.  Her face is clear, like her mother's (Hattie).  Bred by Winslow.
Prairie Plum Farm 0009  Sara  
D.O.B.  15 Apr 2014 (TW)  
NABSSAR#13438     Scrapies codon: RR  
My little tax-day girl usually gets called "Sweet Sara".  She is especially low keyed, calm and gentle… and apparently quite far down the flock pecking order.  Her appetite seems stronger than some of the other young ewes, which had me guessing she might be carrying twins.  This wasn't supported by ultrasound, but time will tell.  Her mother, Iris, had twins her first breeding season, but wasn't as young.  Bred by Turbo.
Leave a comment