With their mommas' milk, creep feed, and lush pasture the babies are gaining size rapidly.  Here are some of the latest photos in order of  oldest to youngest:
Olivia  
Paula
Penny
Rachel
Rhonda
Sara
Seth
Tammy – She and Quin are a joy to watch. They act like twins although they are 3 days apart in age. They are siblings by their father and also cousins by their mothers = 3/4 siblings or sibling-cousins.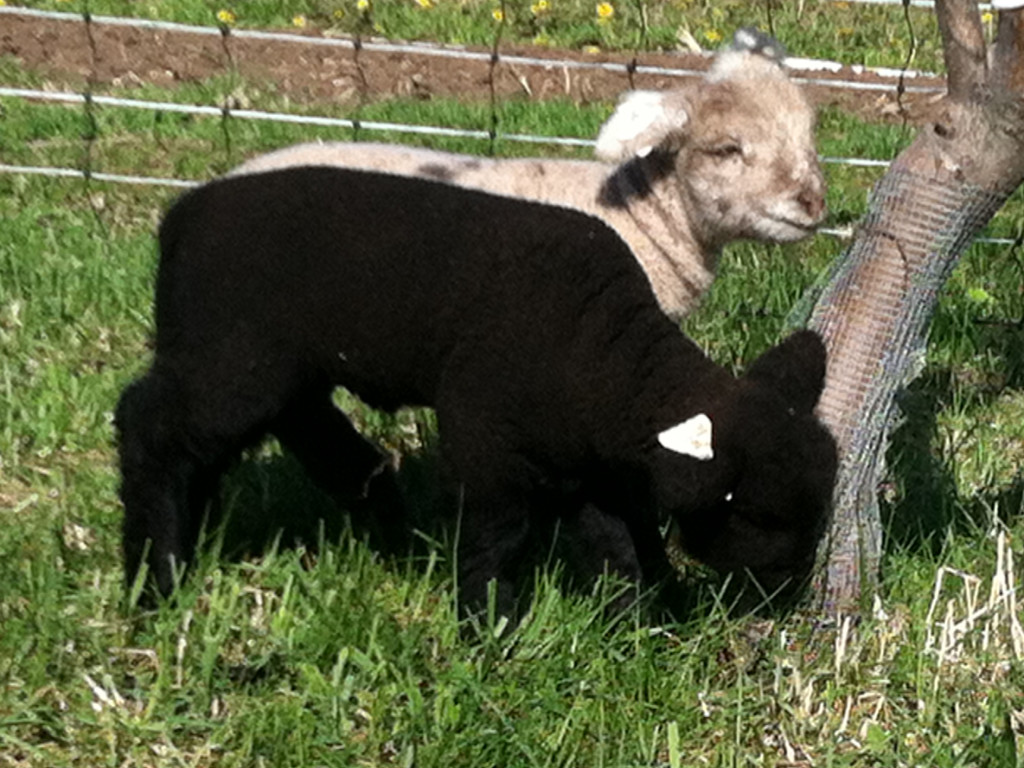 The inseparables, Tammy (12 days) and Quin.
Quin
Leave a comment