The Tour this last weekend was a great success, at least in my estimation. I took my two youngest ewe lambs and a truckload of other paraphrenalia to Melodee Smith's yak farm near Welch, MN (Clear Spring Farm) where she had a pen and yard space awaiting me.  There were lots of interested (and interesting) people touring and I had a great time telling anyone who asked about my precious Babydoll sheep and the products they produce and help produce (fruits from my orchard).
It was easy for me to assume the role of Babydoll Southdown spokesperson for the weekend – with enthusiasm.  I had assembled a poster that spells out the advantages of the breed and had it on display when the wind speed allowed.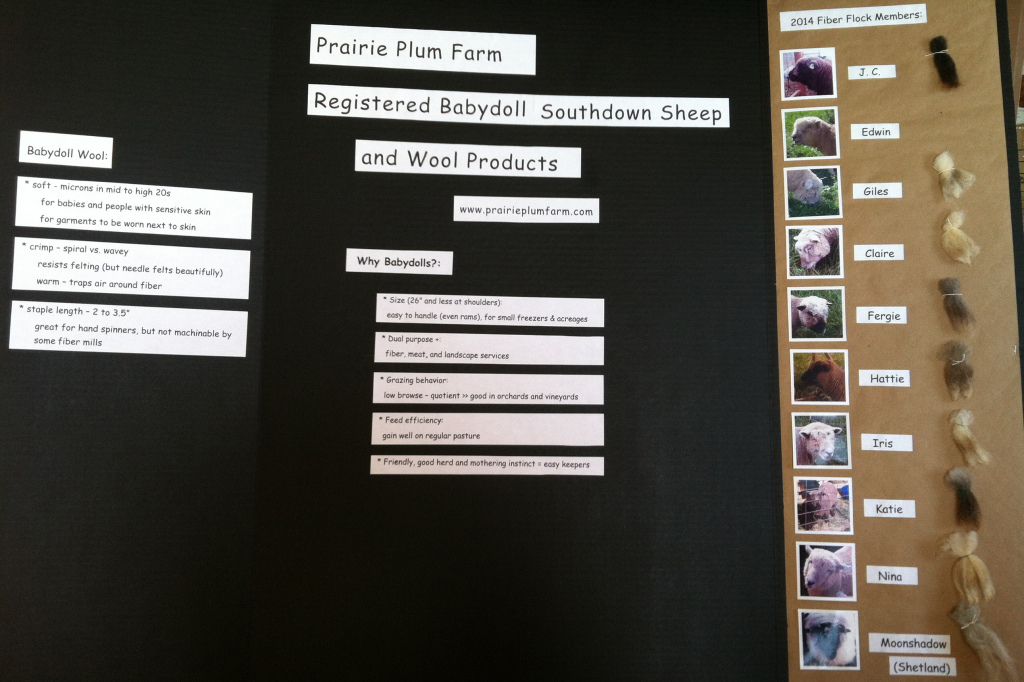 My display also included rovings, combed top, and hand spun yarn from my flock, and some preserves made easier by my 4-legged groundskeepers.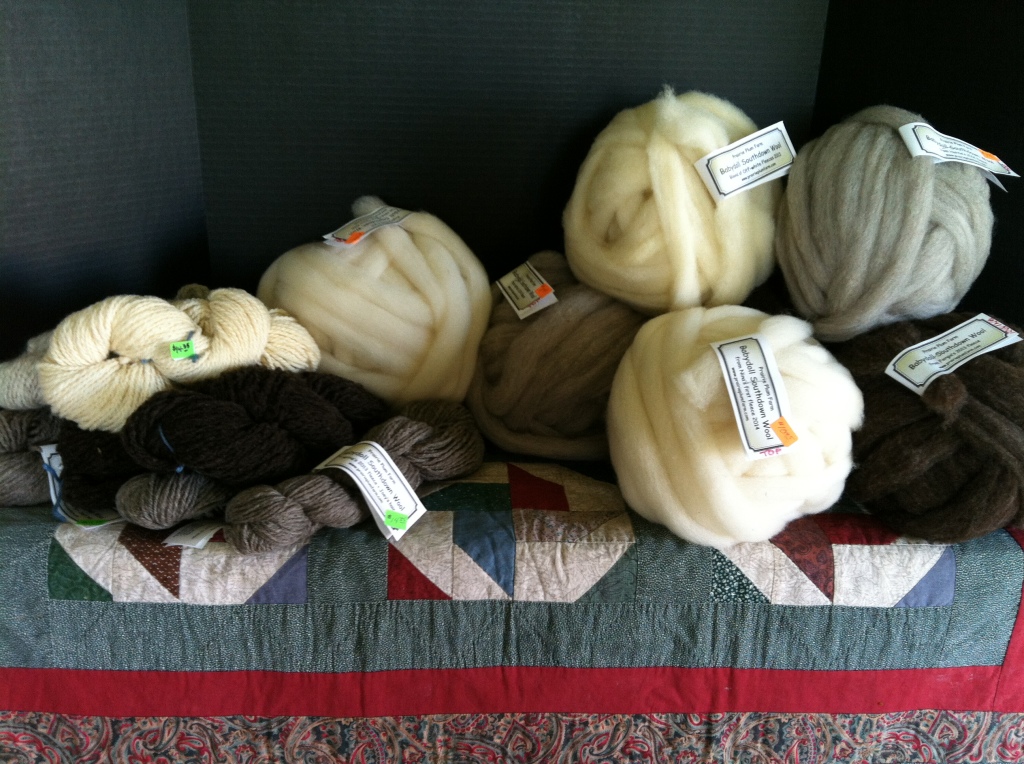 The combined Smith and Anderson families did a great job of entertaining and educating visitors about their yaks.  I was amazed at the delicateness of the fiber from these large animals.  The kids handled their 4H food stand with skill and courtesy.  The wares were mighty fine, as I can attest.  I sampled extensively, but missed out on the yak meatballs. 
I was kept busy with the number of visitors taking advantage of Saturday's balmy weather and must have had my hands in my pockets on Sunday since I missed out on lots of photo opps of the yaks and the ewe lambs on display. I did catch a few photos of Larissa Walk's lovely dyed wool items from her display and demo (see below) inside the most un-barnlike barn I've ever seen.
I'm already looking forward to next year and hope the Tour continues.